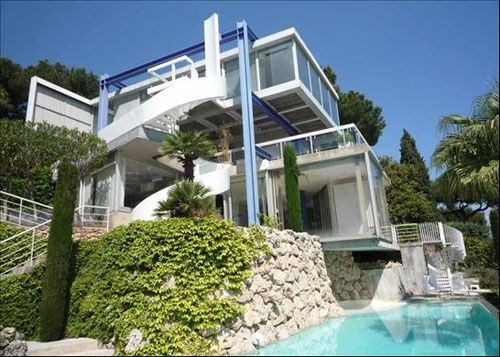 How the other half live? If your numbers come up on the Lotto this weekend, you could set yourself up in the 1960s Villa Ex in Cap D'Antibes, South Of France, which happens to be up for sale.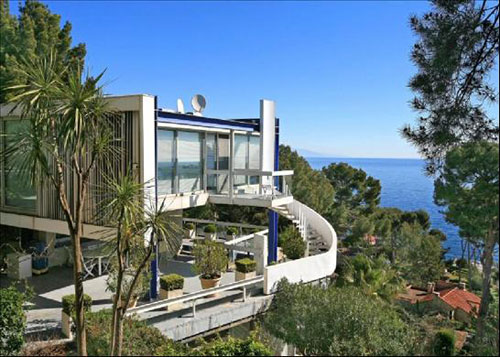 A very distinctive design, dating from 1966, the work of architect Claude Parent, who designed the property for sculptor André Bloc with a view of both the bay of Antibes and Golfe-Juan.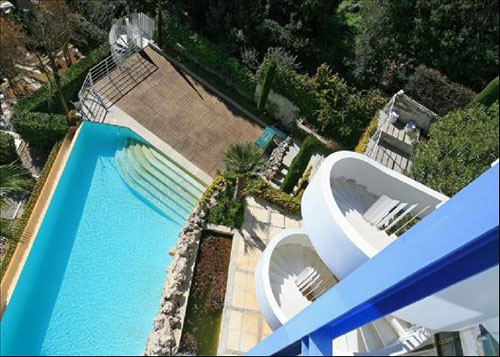 We would probably describe it as space age now, but the architect called the style 'kinetic', with glass boxes are suspended in air by'I-beam' girders over four floors. The external spiral staircases were first created for the Maison d'Iran at the cité Universitaire in Paris and this staircase concept was adapted for use at Villa Ex.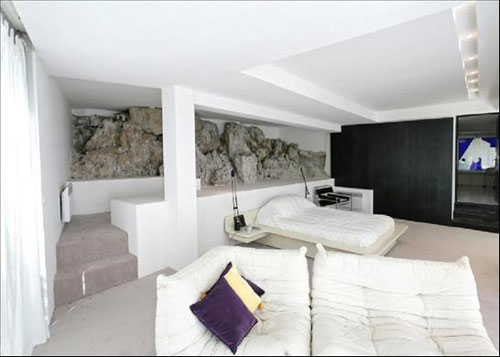 Obviously the exterior has been updated over the years, but that '60s feel is still very much present. Sat in around 0.27 acres of land, Villa Ex offers up four bedrooms, two reception rooms, three bathrooms, a small garden, swimming pool, a terrace and of course, those amazing views.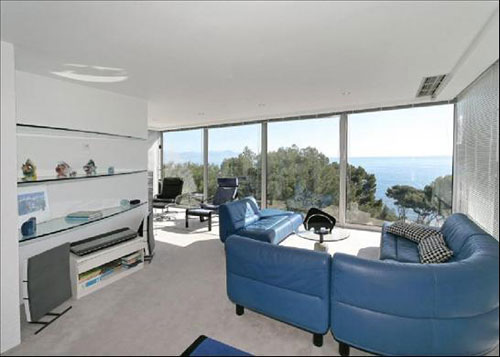 How much? That's not clear. It's one of those price on application listings. But as we said, if the Lotto numbers come up, you might want to give the agent a call.