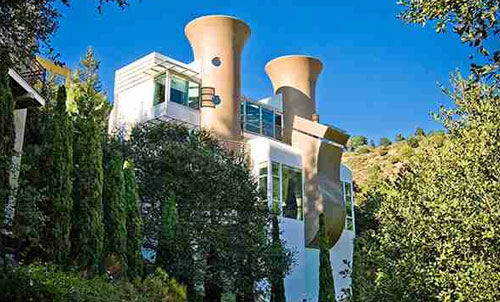 This is perhaps the strangest/weirdest house we've ever featured – and amazingly, this architect-designed Tunnel Road Castle three-bedroomed house in Berkeley, California, USA is actually a fairly recent build.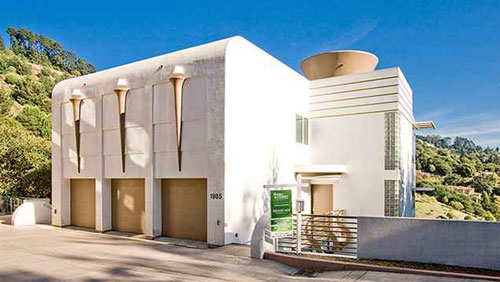 Not that you'd guess. It has all the hallmarks of 1960s or '70s excess. In fact, it was created by Ace Architects in 1996, inspired by the saxophone and the trumpet, depending on the angle you are looking at.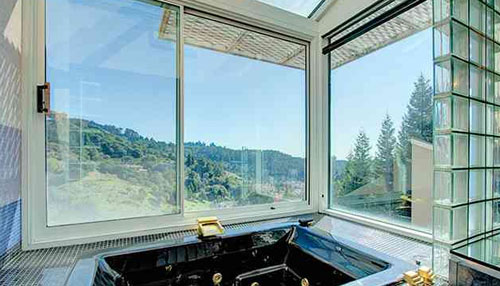 The house had a tough early life though, suffering water damage and repossession, the house being sold off fairly cheaply last year, but since being done up to its resplendent best. Think Austin Powers' holiday home.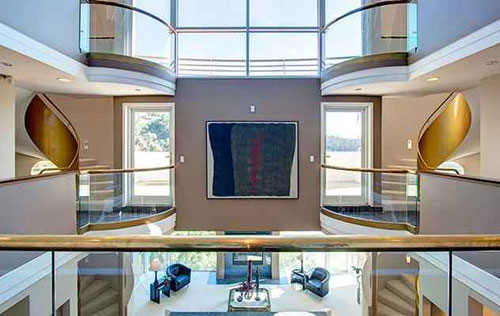 For your money (and you really need to check out the agent's site for all the images), you get three bedrooms, three bathrooms, one 'partial' bathroom, a huge galleried living area (the house is spread over three floors), utility space, garage space and views over the surrounding hills, canyons and mountains.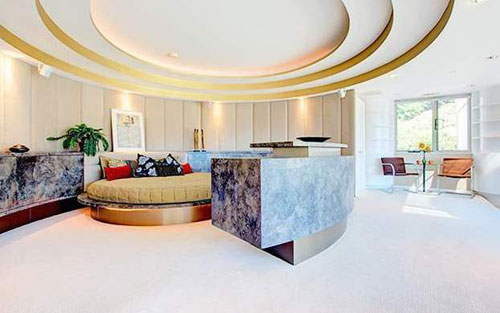 The killer room is that master bedroom though, complete with circular bed and gold leaf detailing on the ceiling. It's indicative of all the finishes throughout the place. Liking the bathroom with views too.
As I said, see the agent listing for all the images, well worth your while. It's on the market for $998,000, which isn't cheap, but compared to UK prices, isn't a killer amount either.
Find out more at the BHG Home website
Via Berkeleyside