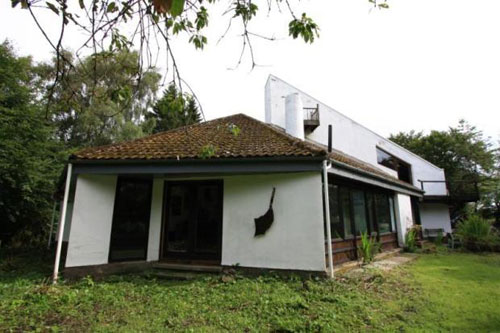 For the uninitiated, Grade B buildings in Scotland are described as 'buildings of local importance and good examples of a particular period or style'. This Robert Steedman-designed Calderstone House in East Kilbride, Lanarkshire is one such example.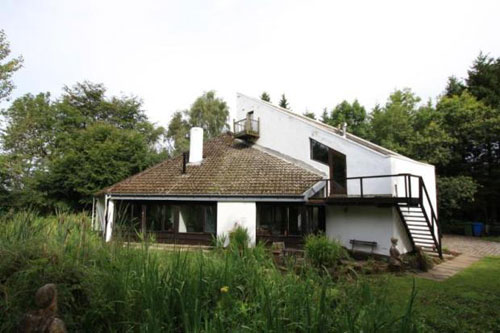 It's quirky and does need a bit of work, judging by the photos. But this is a chance to buy a significant design from the 1960s for a fairly modest price.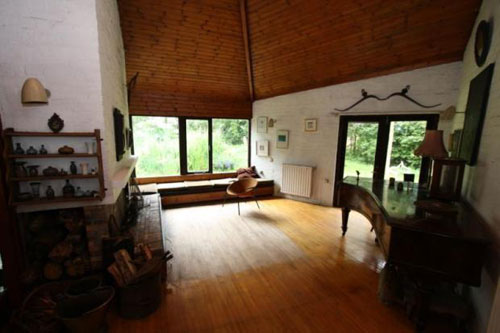 Set in a secluded rural location, Calderstone House, the work of renowned architect Robert Steedman, is constructed from rendered brick under a pitched tiled roof, with its own very distinctive shape. That could make renovation a more difficult job, but if you want a house/studio for your life and work, this could be ideal if you fancy the area. It's also packed full of original features too, including those wonderful wooden floors and ceilings.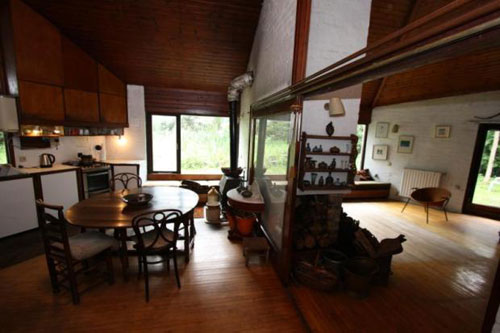 The accommodation is spread over two floors with the living accommodation on the ground floor and a studio on the first floor. The central reception hall gives access to all the rooms with the 'public' accommodation consisting of a sitting room, a dining kitchen and a sun room while the sleeping area is made up of four bedrooms. An external staircase leads to a 'substantial' studio with two elevated gallery levels and an external balcony with views of the countryside around. There is also a large loft area above the bedrooms.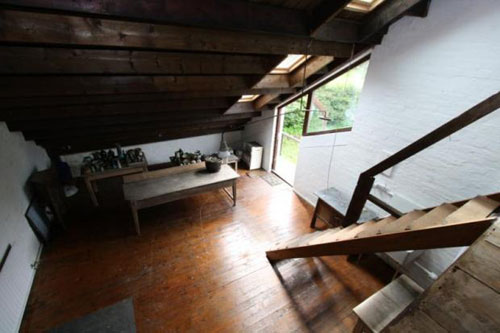 If that's not enough, the house is in seven acres of woodland leading to Calder Water, which is also for sale, separately from the cost of the house though. Talking of the price, the house is up for offers over £265,000. No word on the land, contact the agent about that.