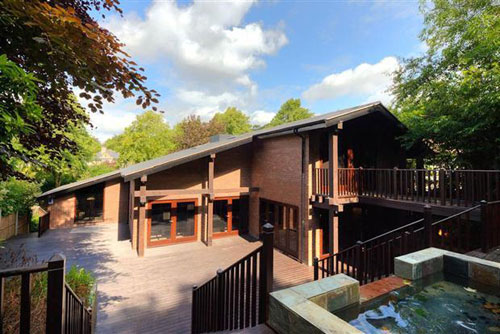 Yes, you read that correctly. This architect-designed five-bedroom house in Mapperley Park, Nottingham, which goes by the name of The Caimens, has its own indoor lagoon. Perhaps the strangest thing we've seen in a house for quite some time.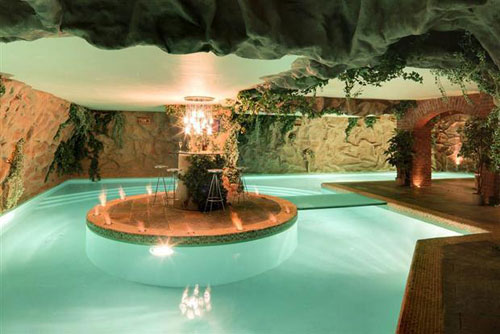 What can you say? Well, we'll start with this being what looks like a fairly contemporary family home a fairly open-plan layout and a high-end finish. Nothing strange about that. But this one has an indoor, lagoon swimming pool, five-tier gardens with a waterfall from the top floor to the swimming pool.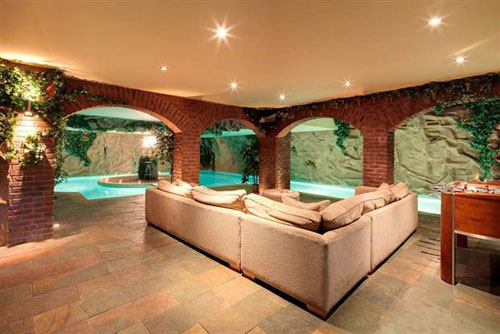 Being indoors means you get a tropical-style hangout all year round. Ideal for parties we suspect, especially with a large seating area nearby. There's even a sauna, should you need even more relaxation.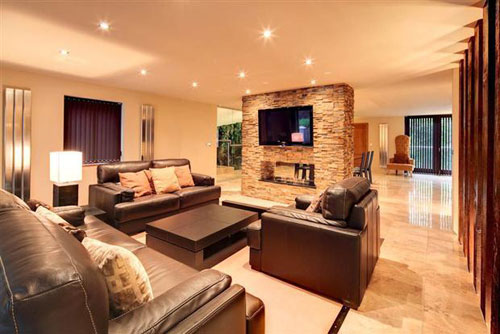 All of that is on the lower floor, with a lift accessing that floor and the two above. On those floors, you'll find a glass gallery to view that water falling down, a large kitchen area with breakfast bar and a living area with 'plush' leather sofas, a wall-mounted TV (one of many integrated into the house) and a brick-built fireplace.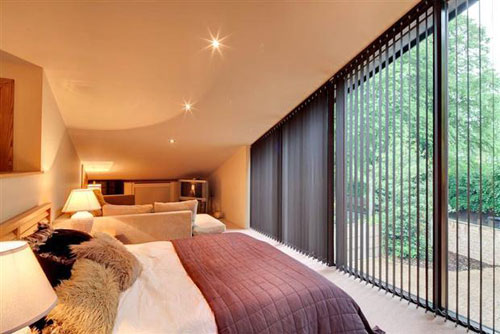 Two bedrooms are on the first floor, one with en-suite, with three further bedrooms on the next floor, including the master suite, which has its own fireplace and dressing room.
All of that is probably just scratching the surface. See the listing for more detail and more images. Like the sound of it? You'll need around £1,600,000 to take control of the house.