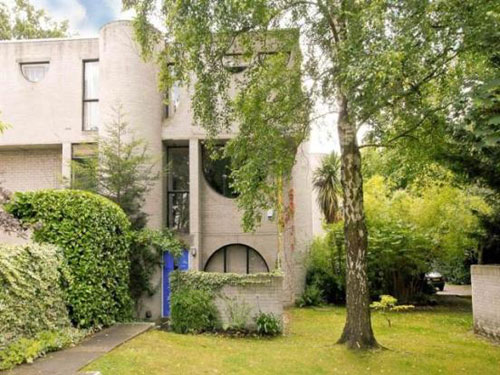 After a bit of thinking, I remembered featuring one of these over on our Retro To Go site. So I now recall that this a 1960s Laurie Abbott-designed three-bedroomed house in Frimley, Surrey.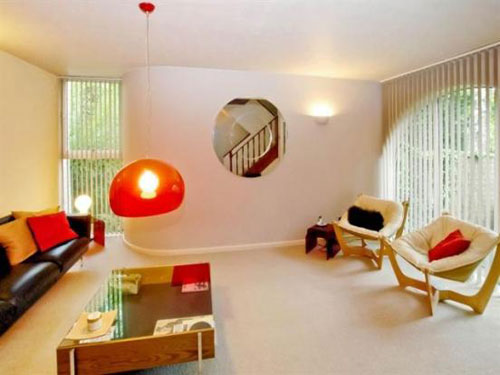 It's a weird and wonderful house, one of a development of 32 properties in much the same style, the work of Laurie Abbott, was was (until recently) senior director at the Richard Rogers Partnership, which was instrumental in the creation of the Pompidou Centre and Lloyd's of London. So your house will be in good company.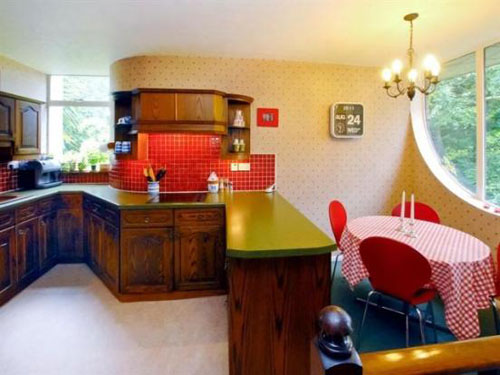 Like the last one we featured, the inside doesn't quite have the same wow factor we would hope, not really the '60s vision of the future that the exterior conjures up. Perhaps not helped by only partially being renovated – contrast the living room with the kitchen for example.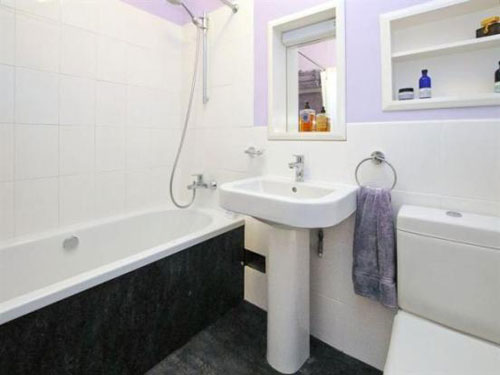 But it's still an interesting period townhouse. According to the listing, you get in via the entrance hall with 'three-storey turret', leading to an open-plan living room with dual aspect windows, a 'luxury fitted' downstairs cloakroom and an open-plan fitted kitchen and dining room.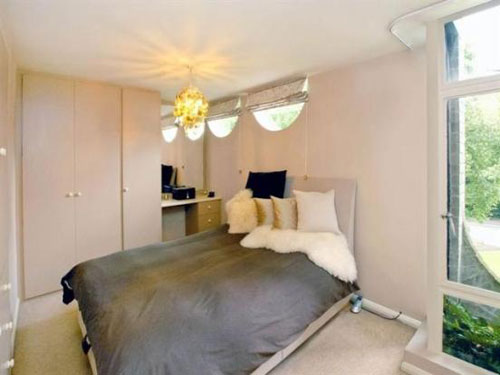 On top of that, there's another of those 'luxury fitted' bathrooms, a master double bedroom with three front aspect windows and fitted wardrobes a second bedroom, also with fitted wardrobes, a third single bedroom/study with skylight window and a large storage area. There's also a private courtyard garden and large communal gardens outside, plus a single garage in a nearby block.
Big thanks to Phill flagging this up, who points out that two others have recently sold. So there's obviously demand for these houses. If you want this one, £250,000 is the price.