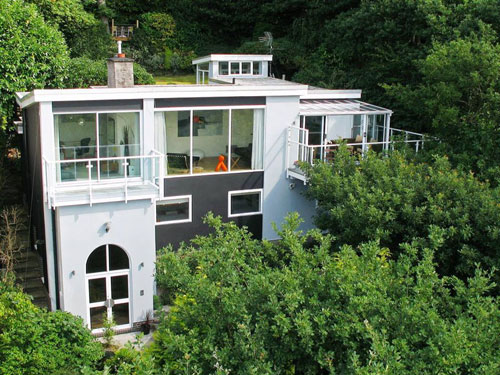 Now here's something, this architect-designed five-bedroomed hillside house in Totley, Sheffield, which perhaps has a smaller selling price that you would initially think.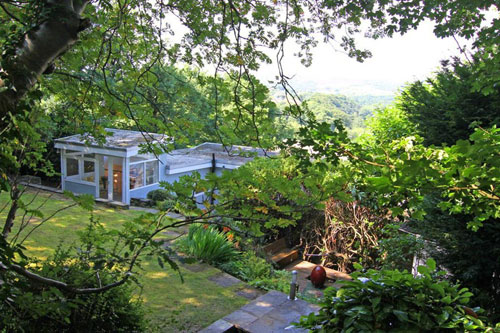 I'd have nailed this as a period property, probably from the 1960s, But it's actually billed as a 'contemporary' design, although the agent claims it has been 'undergone considerable refurbishment to the highest specification in the last 12 months' – which leads us to believe it does actually have some years on the clock. Either way, it's an impressive build.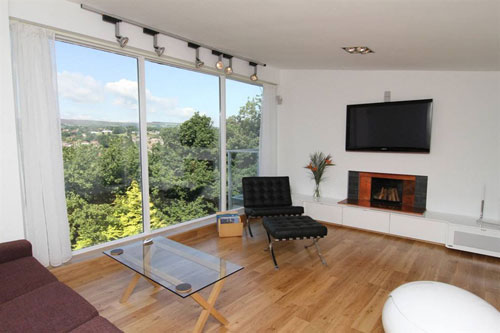 It's also got all plenty of modern technology too from that refit – a remote controlled multi-zone sound and media system which includes Bose speakers, Porsche designed intelligent lighting system, wired and wireless networking for high speed internet connections, as well as an upgraded heating system incorporating air filtration and cooling.
In terms of accommodation, you enter via double opening double glazed reception doors with matching arched double glazed windows above, using a secure video and voice entry system. Once in there's a an atrium-style reception hall with 'water feature', along with a high-end fitted 'living kitchen', a large with floor-to-ceiling windows, five bedrooms (one currently doubling up as an office), utility area, dayroom, an additional reception room, a family bathroom (with Philippe Starck fittings), an en-suite for the master bedroom, a separate shower room and a separate WC to name just some of the things on offer here.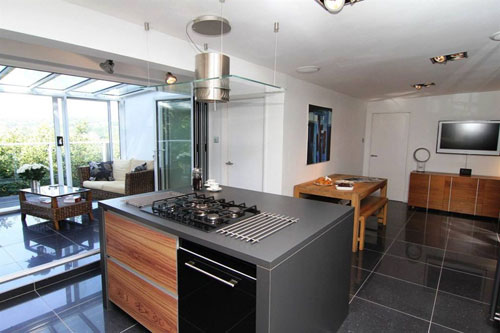 Outside, there's a wraparound external decking area, illuminated paths, mature garden and lawn areas, two brick-built garages, a timber shed and a timber summerhouse. There's also some amazing views of the nearby Derbyshire countryside too.
To be honest, that's only touching the surface, check out the agent's site for the full details and more images. £545,000 is the asking price, which certainly isn't cheap. But perhaps cheaper than we would think for a property of this style.

Find out more at the Zoopla at eBay website