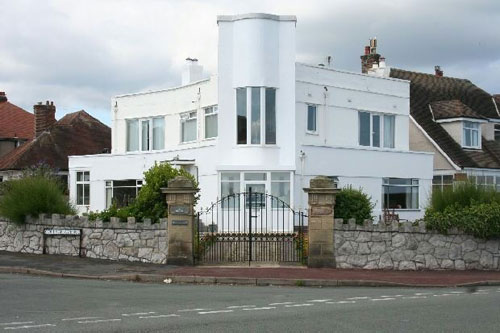 Art deco with a sea view? We have just that, this six-bedroomed 1930s art deco property in Rhos-on-Sea, Colwyn Bay, North Wales.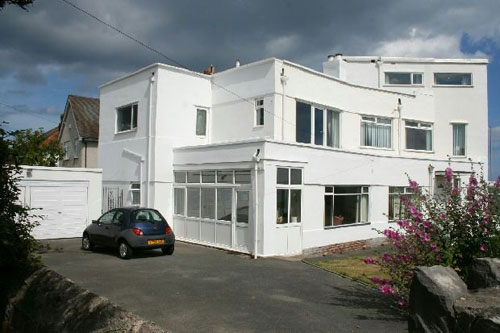 The house was designed by 'renowned local architect' Colwyn Ffoulkes back in 1939 – and while it might well have had an extension and been split into two apartments over time, the house is being sold as one residence, so you can put it back to one place if you like.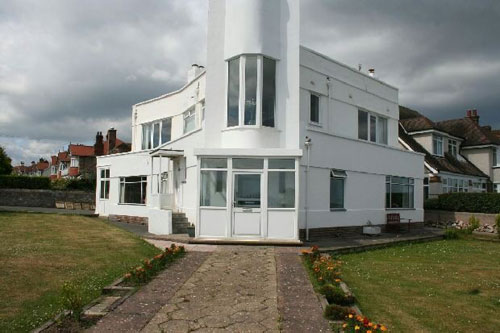 On the ground floor, you'll find an entrance vestibule, a long hallway, shower room, lounge, living room, sun lounge, kitchen and two bedrooms, one of those en-suite. A separate staircase gives access to the first floor apartment, which leads to a landing with windows overlooking that coastline, along with a lounge/dining room, kitchen, two bedrooms (one with en-suite shower) and a bathroom. On the top level is bedroom three and a roof terrace. Plus more great views of the sea.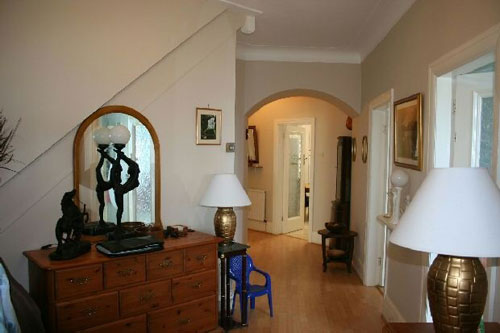 The exterior looks the part, but the interior looks more functional than you might like, which means a bit of work might be needed to put the period back in. You'll probability need to look into getting some reproduction windows too to do the place justice.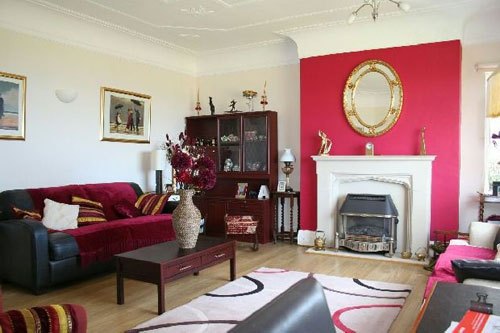 That's all on top of the asking price – which is £495,000.