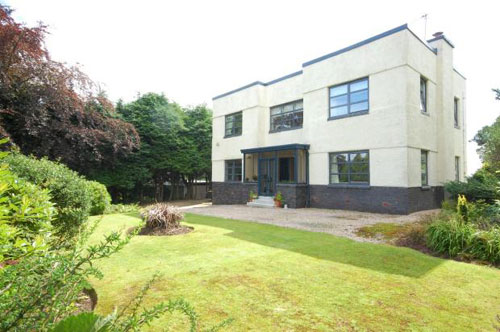 Perhaps a little too overdone for some, this four-bedroomed art deco house Highfield house in Bearsden, Glasgow is still worth checking out if the style of this particular period appeals.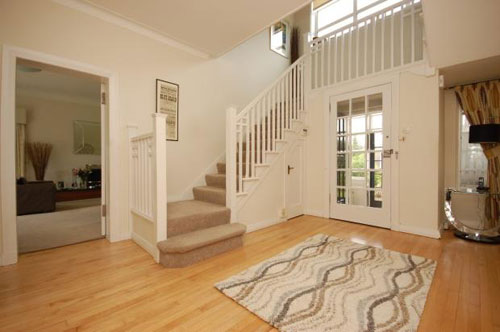 Not that there's anything wrong with the interior. It looks like a good, solid, modern family home, which is what a lot of people want. It perhaps just needs a little more of the original character (and furnishings) back to give it the real 'wow' factor.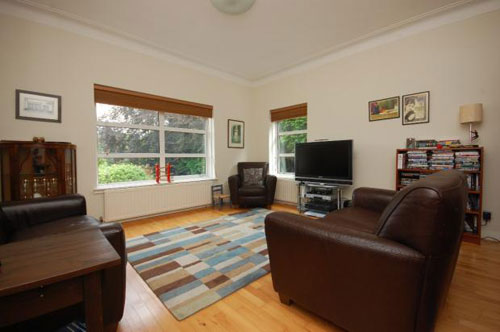 We don't know a lot about the area, but according to the agent, the house is in one of Bearsden's quieter and most sought after addresses, close to Kilmardinny Loch and set within 'beautiful garden grounds' that enjoy all day long sunshine, particularly to the rear. So location-wise, it looks on the money.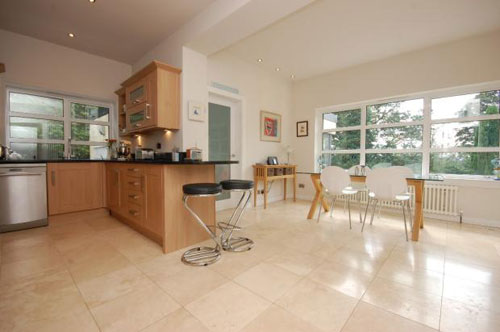 While we can be sniffy about the finish, there's no doubt that the current owners have spent big on it, both in time and money. Custom-made aluminium windows, solid wood floors and limestone flooring for example, are here, as is a new layout that gives access to the terrace from the kitchen and dining area. High-end kitchen and bathroom too, as you would expect.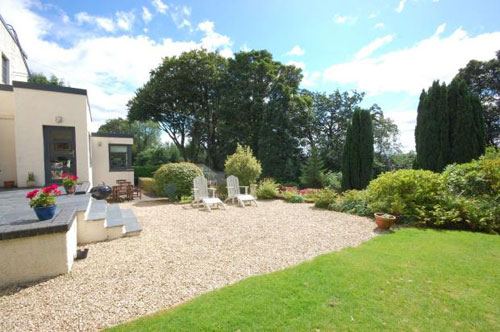 In terms of overall accommodation, there's a reception hall, vestibule, lounge, family room, kitchen area, dining room, utility room, study plus cloakroom and WC downstairs, with four bedrooms and a bathroom upstairs. So a good space for most families.
Not as expensive as you might think either. We're not going to tell you Highfield is cheap, because it isn't. But at £565,000, it isn't as much as we were expecting.
Find out more at the Rightmove website
Update: We've also just spotted a two-bedroomed art deco flat in the same area for £190,000. Full details of that here.