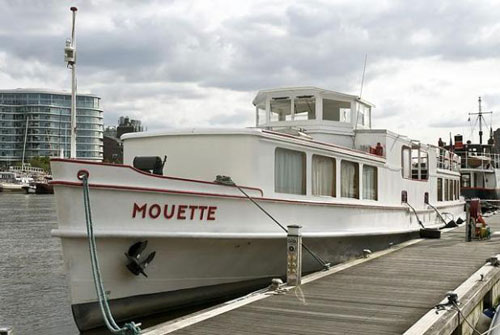 No, not a replica, this art deco-style Mouette boat on Cadogan Pier, Chelsea, London SW3 was built 'back in the day' and still looks impressive today.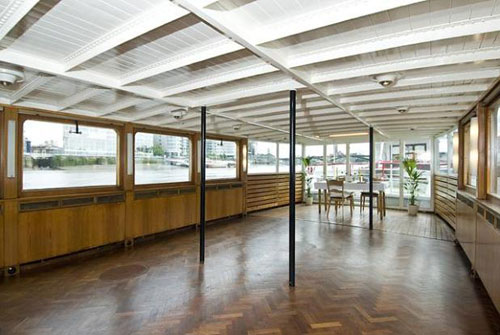 Not that it was built for the River Thames. Mouette was apparently originally a 250 passenger motor salon ship, dating back to 1939 and built at a shipyard on Lake Constanze, Germany. It's said to have been part of the first generation of diesel passenger ships serving the lakes after the period of steam engines came to an end.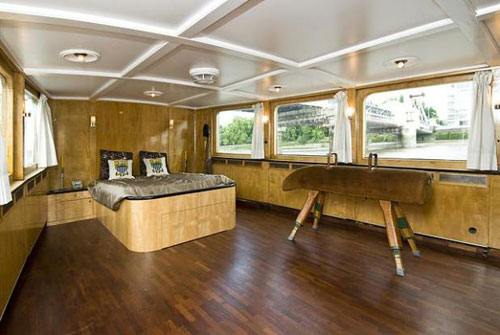 Indeed, the boat did just that from 1939 until 2002, when she was taken out of service. The current owner acquired the beautiful 34 metre ship and 'comprehensively renovated her' for the new life as a house on the Thames.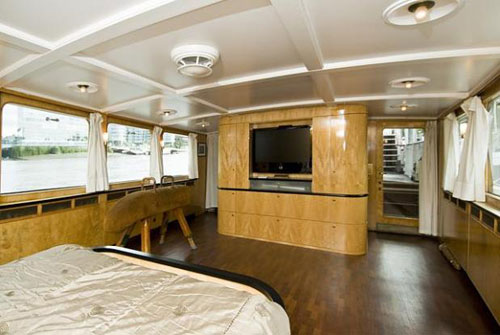 By doing that, the art deco interior was boosted with some period additions, some of which you can see on the images. Love the bed, love the walls, love the flooring and love that console in the sole bedroom.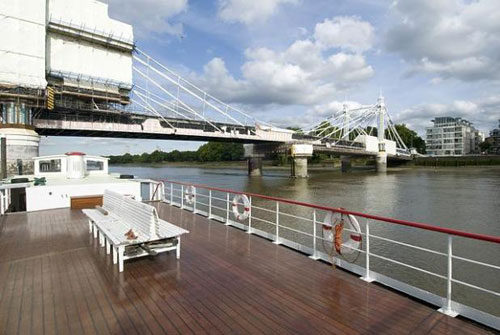 Yes, just one 'cabin' with the potential to add an en-suite and we would hope there's a kitchen too, although it isn't mentioned for some reason. On the plus side, there is a sizeable deck though, so great space for parties.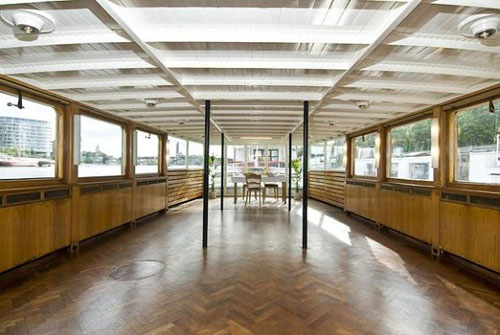 The boat is currently moored at Cadogan Pier, in Chelsea, which is just 5 minutes from Sloane Square. If you want to stay there, there's an option for a five-year lease on its mooring, as the current owner has until this year. That's likely to be on top of the £995,000 asking price.