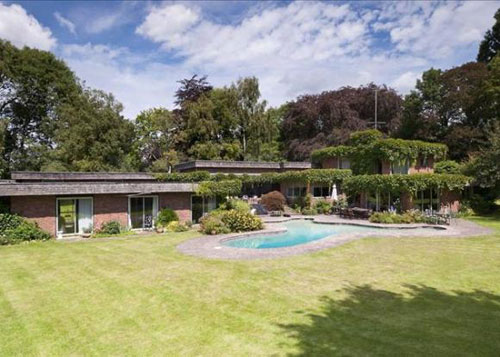 If the idea of period excess with a Mediterranean twist appeals you, there's a good chance you'll find lots to love in this 1970s architect-designed house in Chorleywood, Rickmansworth, Hertfordshire.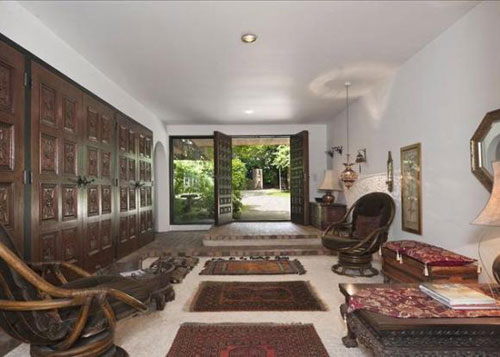 Which architect? We don't know, but the house was commissioned by its current owners in the 1970s as a custom build and is still very much a statement of that era. Some 'greenery' has intervened over the years, but to be honest, that's only adding to the charm for us.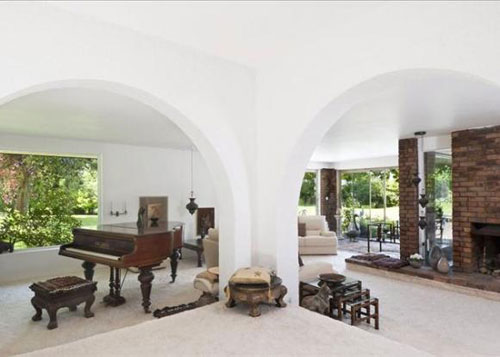 Lots to love here, with an open-plan layout and a considerable amount of glass meaning in plenty of light (helped along by south-facing rooms), a large split-level drawing and dining room is certainly 'of an era' and the heated swimming pool? Well, that's just the icing on the cake.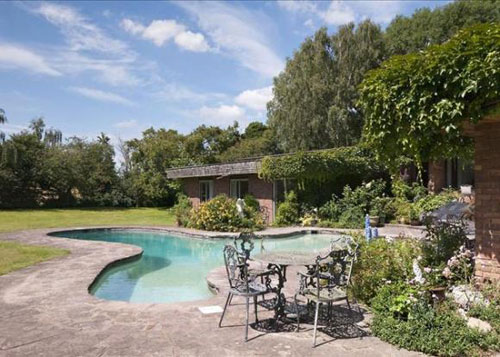 In terms of specifics, you get four or five bedrooms, four reception rooms, four bathrooms, an integrated garage, that outdoor swimming pock and a plot of 1.10 acres. Plenty of room to expand or remodel, that's for sure.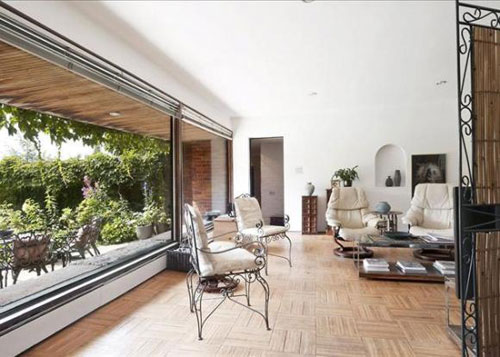 A large house in a popular area? You know it isn't going to be cheap. This one is on the market for a hefty £1,950,000. Presumably because of that plot size.