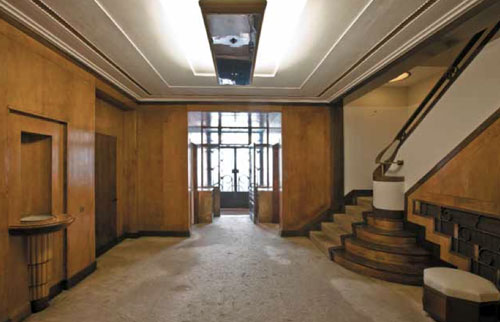 Ok, the price makes this out of reach for us mere mortals, but this 1930s art deco nine bedroom Marylebone Town House in Harley Street, London, W1G really is like walking back in history. Trust me, this is a stunning period interior, largely untouched in 80 or so years.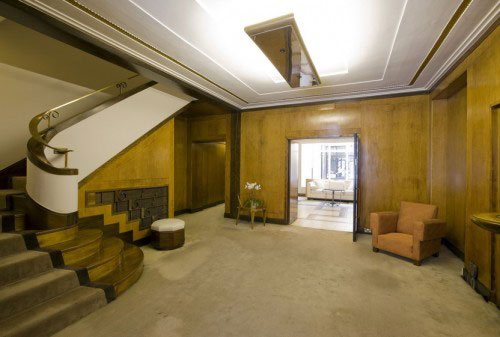 It dates back to 1934, the work of architects Wimperis Simpson & Gutherie, with fittings that were likely to be have been the very best 'back in the day' – numerous mahogany and bleached walnut bookcases by Betty Joel and lighting by Waldo Maitland for example, along with specialist finishes such as sycamore wood and Australian walnut panelling with Makassar ebony skirtings and cappings.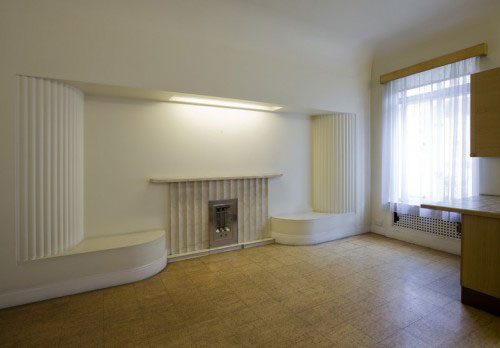 Plenty of light too, with the Waldo Maitland lighting concealed to give the impression of natural light, while actual real light comes in via the open frame windows and skylights.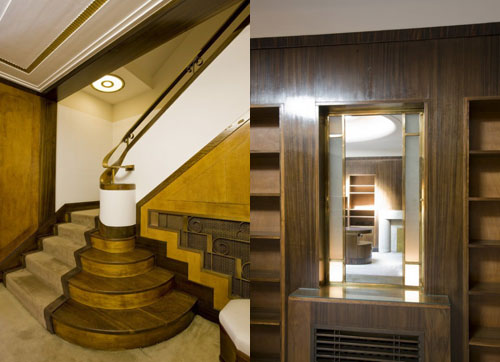 Some amazing period features too, some of which are highlighted in the images we have here, but you might want to note the bar, the inclusion of a lift and a roof terrace. It even has a blue plaque – which is down to Sir Stewart Duke-Elder, who apparently lived and worked here from 1934 – 1976. He was an ophthalmologist apparently.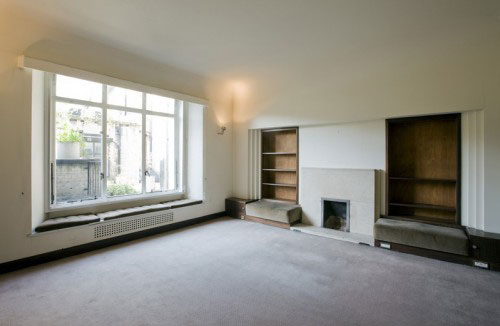 In terms of accommodation, the agent has that listed as two bedroom suites, seven further bedrooms, two bathrooms, four reception rooms, a kitchen/dining room, a study, four 'cloakrooms', stores, a cellar and that lift.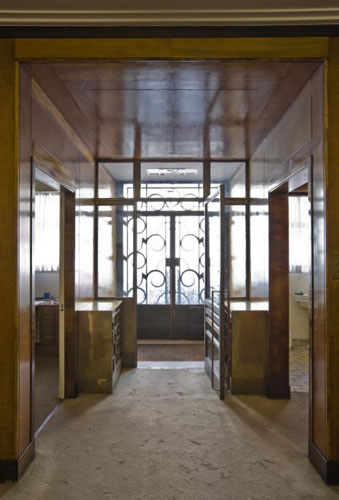 We would hope this is listed in some way and to be fair, we think it is. There is planning approval to 're-organise a portion of the current layout', but there doesn't seem to be permission to gut the place thankfully.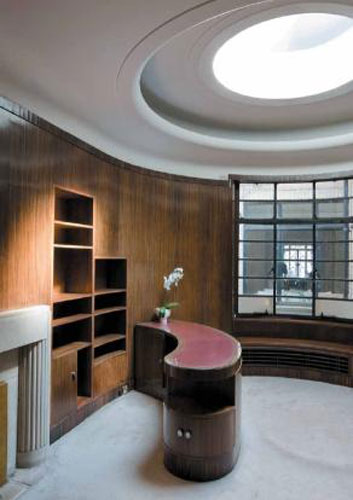 Not that the minor details of changing the layout should affect you or I. The asking price of £6,950,000 makes that only applicable to multi-millionaires or Lotto winners with a love of period architecture. If that's you, the agent would to show you around.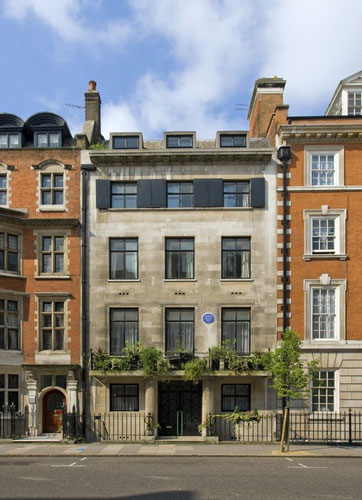 Find out more at the Beauchamp Estates website