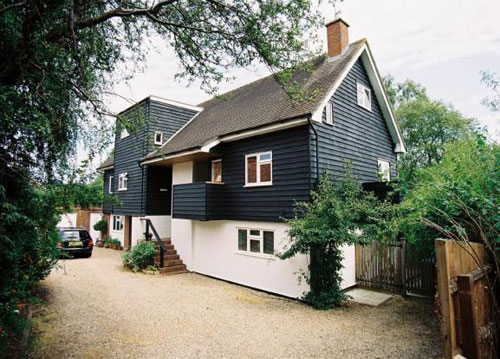 I don't know much about Lavenham, aside from it featuring prominently in the cult horror film The Witchfinder General. But it is the place where you'll find The Island House, which dates back to 1973.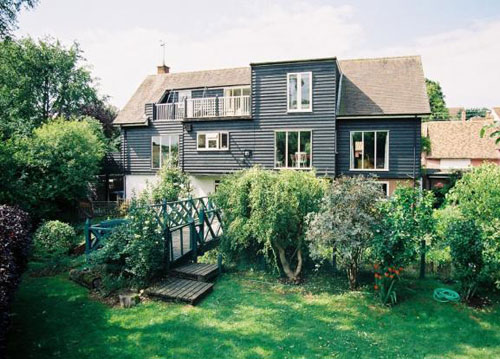 It was the work of architect and design consultant Norman Westwater, picking up plenty of media attention 'back in the day' due to its interesting look, designed to look like a traditional timber mill, but with the influences of the era also to the fore. Even the gardens have their merits, the subject of a major article in the English Garden magazine in March 2005 apparently.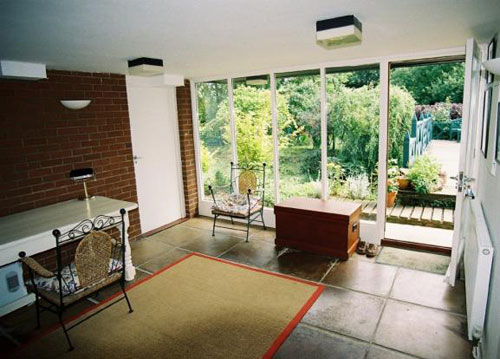 The main entrance to the house and main accommodation is all on the first floor (to take advantage of the views), the stairs and entrance porch leading to the reception hall with galleried landing vaulted right up to the second floor ceiling. There's also a cloakroom, triple aspect sitting room with balcony, a dining room, Aga Shaker kitchen, inner hall and double aspect master bedroom with en-suite bathroom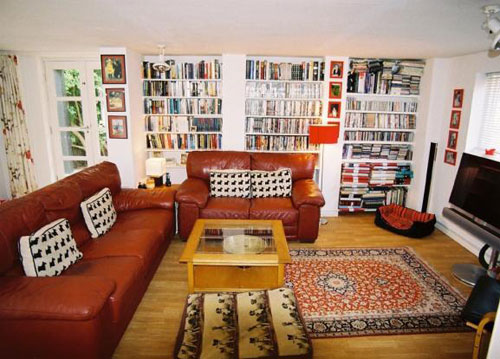 Down on the ground floor, you'll find a lower hall, triple aspect lounge, utility room, cloakroom, garden room study/office and a storeroom. Jumpng to the second floor, there's that vaulted and galleried landing, a bedroom with en-suite shower room, a bedroom with en-suite shower room and another bedroom. Outside are those gardens, a brick garage, drive/parking and a 'Bridge Terrace'.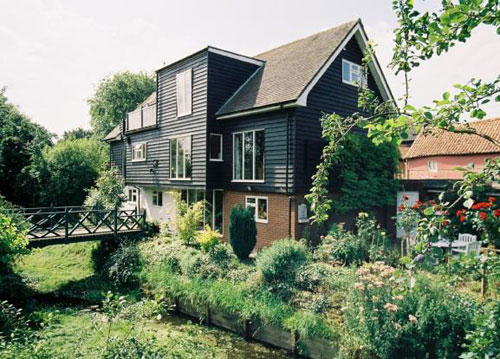 Lots of images on the listing, with a price of £835,000 being asked.