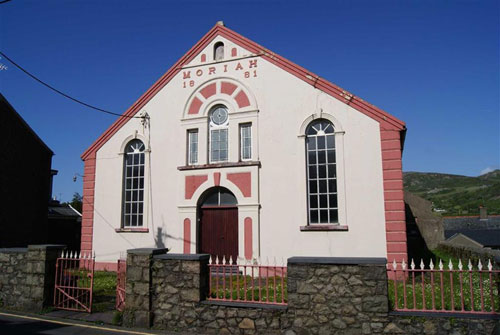 Property bargain of the week? For us it's this disused Stryd Moriah chapel in Nefyn, Gwynedd, North Wales.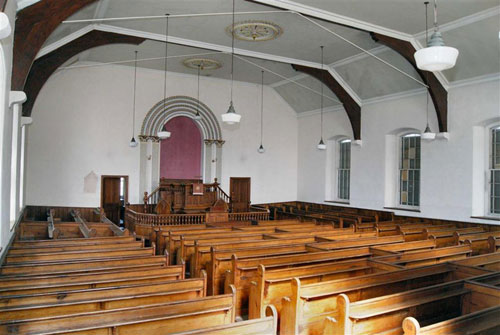 Obviously religion isn't pulling in the numbers it once was, so these wonderful buildings are falling into disrepair or onto the property market for other uses. This one is in Nefyn, a small seaside town between Pwllheli and Abersoch, but one with all the amenities – a supermarket, bank, restaurants etc. A great beach too. Oh yes, Duffy (the singer) is from here too.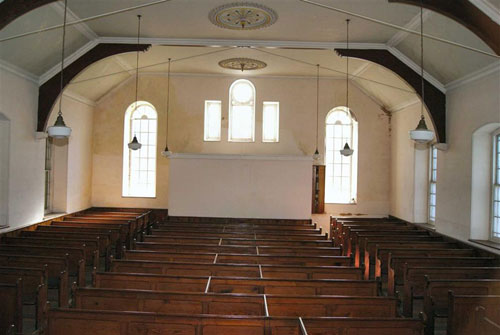 But back to the chapel. Despite dating back to 1881, it doesn't seem listed, so you should be good to convert it into anything you like (with planning permissions obviously). That's after you've cleared it out – some of the fittings here will be a reclamation yard's dream.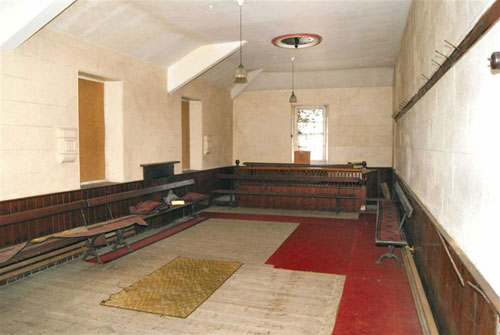 The building as it stands comprises of the chapel with fixed pews, with two doors leading to a vestry and a meeting room. There's also a toilet with  washbasin, should you need it.
All of that space and character is on the market for offers around £79,500. Told you it was a bargain.