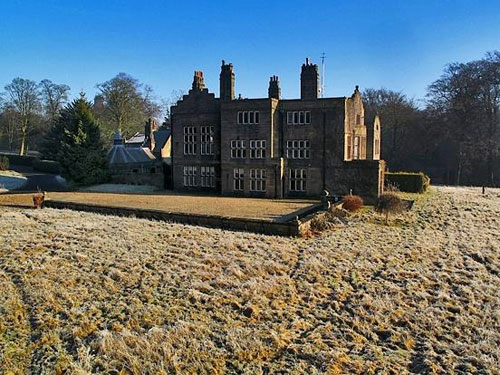 Tucked away in a corner of Lancashire is something really special, this grade II-listed gothic mansion in Simonstone, near Burnley, Lancashire, which actually dates back to 1576 and goes by the name of Huntroyde Hall.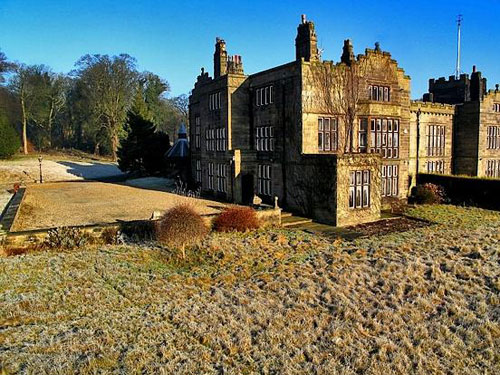 Since it was built for Edmond Starkie back then, it's been tinkered with by various generations. Originally an H-shaped house, it got new wings in the 18th and 19th century, but these were demolished in the 1960s, leaving its more 'manageable' size for recent owners. Not that you'd notice, it's still a stunning structure, not far from the M65, but set well away from nearby roads and houses.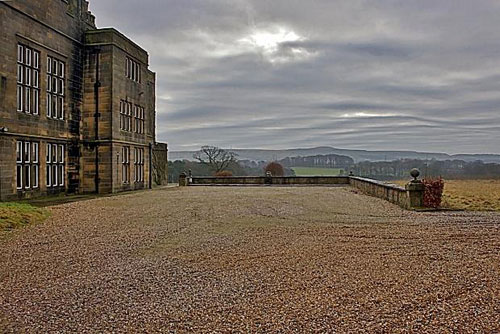 It's in a strange state right now. Parts of the house look largely untouched for many years, the oak panelling for example, a sign of the hall's past. But someone has obviously had a go at 'doing up' the place fairly recently, so a couple of rooms actually look very modern. Why it's been left part-completed isn't clear, maybe only parts of it were lived in?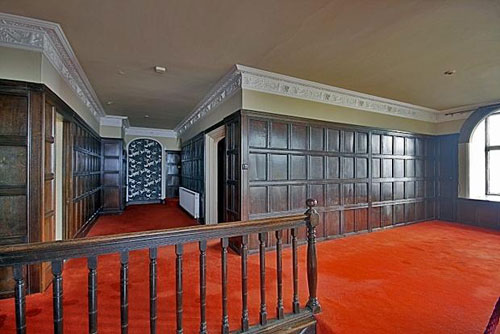 So what do you get for your money? Plenty of land that's for sure, as well as a 'spacious' hallways with dining area, cloakroom, garden room, drawing room, study, lounge and kitchen on the ground floor, with a cellar below.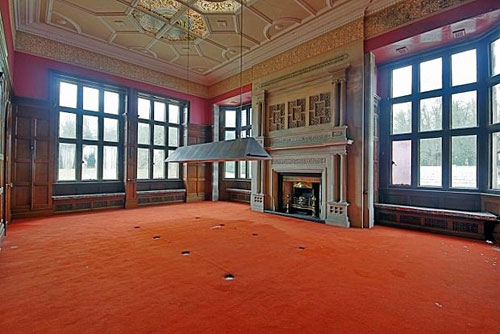 On the first floor, there's a smaller bathroom, billiard room, master bedroom, master shower room with dressing room, a 'house' bathroom and second bedroom. The second floor has three more bedrooms, a dressing area and a second 'house' bathroom.
Outside, you'll find as game larder, meat larder, cobbled courtyard, double garage, workshop/office, a helicopter hanger and formal gardens, with great views of the surrounding countryside.
All of that is £759,950. Amazing what you can get for your money in less-fashionable areas. Many more images via the agent's site.