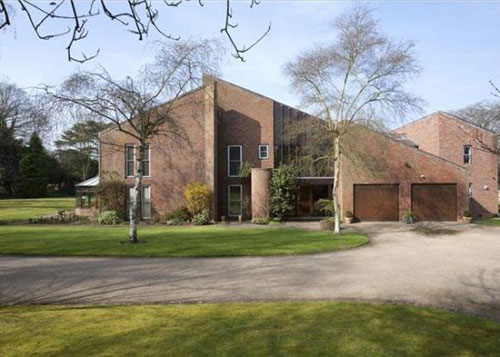 When you hear a house is situated on 'Kissing Tree Way', it perhaps conners up a certain image. A thatched roof? Something mock Georgian? Probably not this 1980s modernist five-bedroomed house in Alveston, Stratford-upon-Avon, Warwickshire we suspect.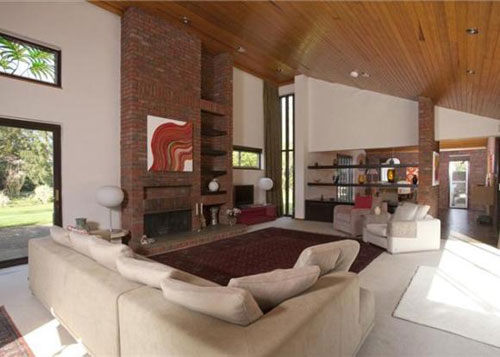 It's the work of architect Michael Tastard back in 1983, his period take on modernism we suspect, with the exterior looking fairly 'no nonsense' and brutal. Not that we see that as a negative thing. The whole thing is designed around a central courtyard, with the building constructed of Weldon hand made brick under pitch tiled roofs, with stainless steel Avden aluminium vertical sash windows, Horton flagstone floors, Pirana pine ceilings and solid flax core fire check doors. High end in short.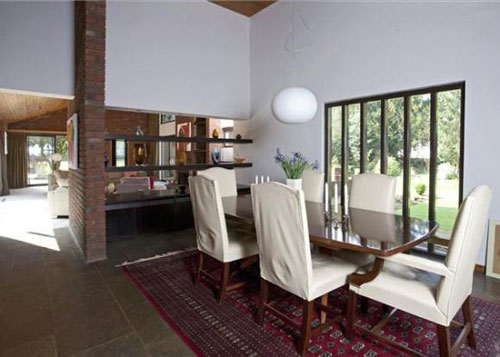 Inside, it's still very much of the era inside, especially in the main living room, but as you might expect, other areas, like the kitchen and bathroom, are very much of the modern era. Not sure about that conservatory either, looks an after-thought.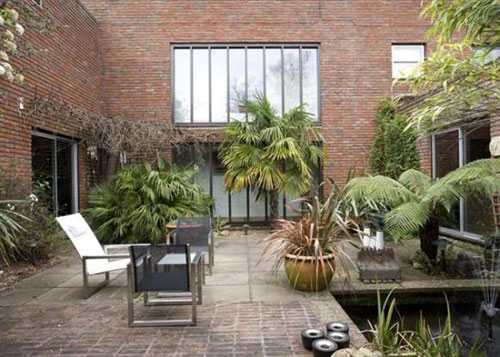 In terms of accommodation, you get 5/6 bedrooms, 3/4 reception rooms (perhaps depending on how you switch the layout, a massive five bathrooms, that stylish kitchen area, a double garage and a sought-after, secluded location, complete with and a landscaped garden. 1.42 acres of land in total.
Doesn't come cheap, as you might have guessed, selling for £1,700,000.

Find out more at the Rightmove website