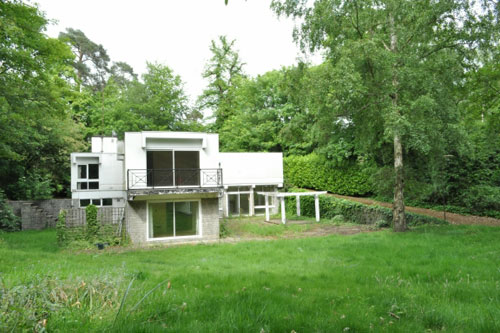 We don't think the photos do this place justice. But from what we can see – and from what the agents says – this 1970s modernist five-bedroomed property on the Wentworth Estate, Surrey could be a retro-styled gem in the right hands. Oh yes, it's called Twin Pines.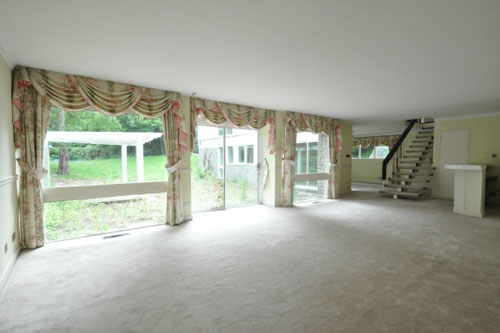 The price is high because it's a sought-after location. Twin Pines is described as 'one of the last remaining' 1970s modernist builds on the main island of Wentworth (golf course) and 'in need of total refurbishment and renovation'. It's also set in 0.8 acres of secluded woodland.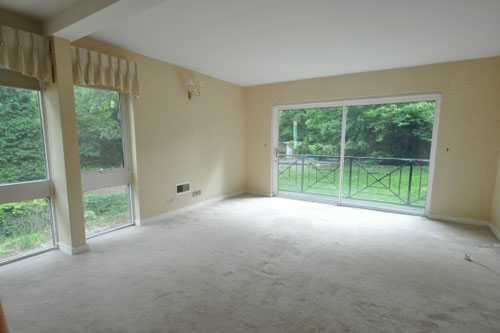 The design is over two floors, with a large living and entertaining area, a kitchen/breakfast room/family room, five bedrooms, three bathrooms, a study, dressing room and integrated garage. Outside, there's a swimming pool and terrace, which is served by a separate building with changing facilities and a bar.
Check out the floor plan on the agent's site to get a fuller picture, but the pictures shown here give you an idea of Twin Pines and its 70s charms. Despite all the work required, it's still massively expensive at £1,995,000. If you win the Lotto and want as project to keep you busy – this certainly is it.