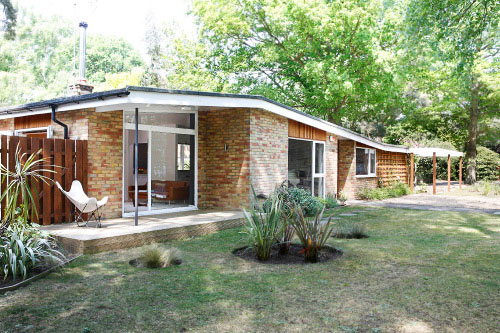 Fancy living in a 1960s house of the future? You can if you purchase this midcentury Renway bungalow in Edgcumbe Park, Crowthorne, Berkshire. Why futuristic? Simple – this was the estate used in Francois Truffaut's 1966 movie adaptation of Fahrenheit 451 – with the hero of that movie, Montag, living in one of these Type 60 properties.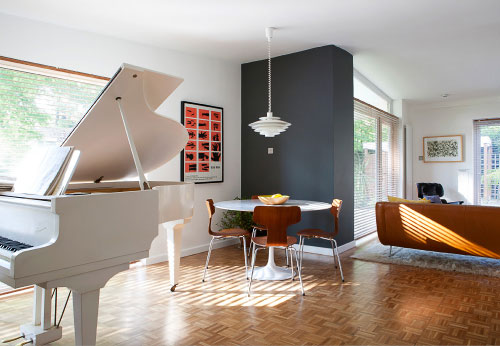 The futuristic estate was built between 1958 and 1970, with the Renway Construction Company using the existing woodland as a setting for the properties, the houses blending in with the natural environment. Yes, even eco-friendly, way before it was seen as important.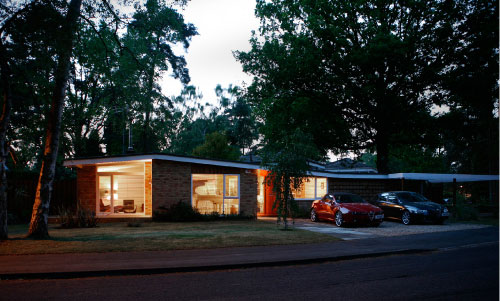 Influences for the properties came from Scandinavia and the US, which is why this ranch-style bungalow looked fairly alien to these shores both inside and out. Indeed, many (including this one) still do, due to covenants on the property to maintain the key features. No land grabbing and 'mock Georgian' here. That 'affordable luxury for the masses' is still here, just as originally intended.
As we mentioned above, the property here is a Type 60 bungalow with that 'ranch' design, an asymmetric roof, picture windows, open plan living and with one of the more 'commanding' plots in the area. It was in an 'unloved' state when the current owners took it on in 2007, but is far from that now – restoration has brought back the original design ideal, throwing in a few modern luxuries, ready and waiting for your midcentury furnishings and best Julie Christie smile to finish it off.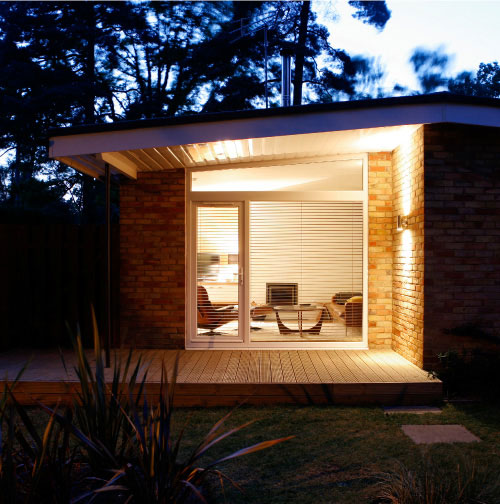 Specifics for the property include three good-sized bedrooms, a luxurious bathroom and kitchen, an open-plan reception area, plus well-maintained gardens and a decking area outside. Some great design thoughout too – although that's unlikely to be staying. You can always ask though (that's if you are planning on buying the place obviously).
Rather than us ramble on about the house, the best way to appreciate it is to check out the online brochure for the property, which has been put together with as much care as the house renovation. Its on the market for £515,000, with the sellers throwing in a pile of archive information and material about the house and estate, some of which can be viewed online.
Browse the brochure for the Renway bungalow in Edgcumbe Park