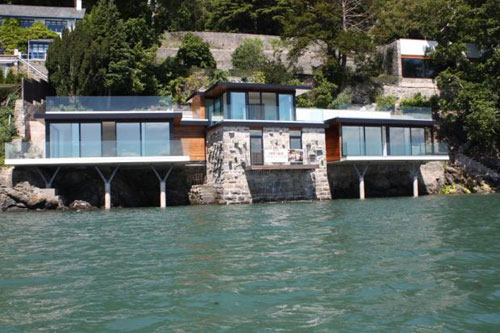 There's a definite touch of the James Bond villain about The Beach House at Glyn Garth, Anglesey, North Wales.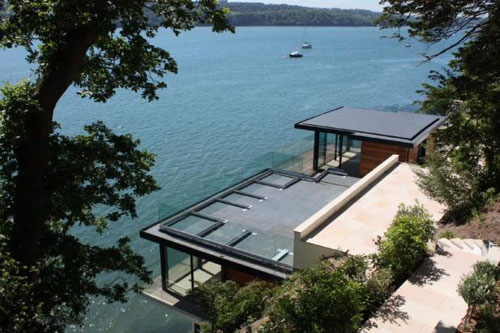 Stating the obvious somewhat, the agent describes it as a 'luxury detached waterside property', in the exclusive Glyn Garth area. The whole thing is supported by 'feature columns' rising from the sea, which means you are literally on the water as you take in those views of the Menai Strait and the Snowdonia hills beyond.
It's got some history too – The Beach House is the original bathing house for the Bishop's Palace, once a magnificent residence for the Bishops of Bangor. This design/build takes in the original stone structure, but now extends into elevated 'wings' of spacious glass-fronted rooms.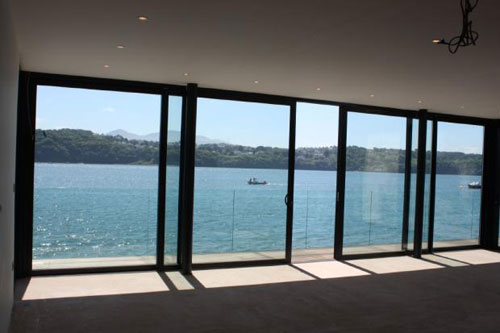 Want specifics? Well, the property has four bedrooms, four bathrooms, lots of parking space, balconies on all rooms, roof terraces, boat storage and a launch, remote blinds on all windows, sun decks, gas-fired under-floor heating and an 'elevated/annexed studio.
We suspect, judging by the limited inside shots, that the interior isn't quite finished. Maybe it will be done to your own tastes. We should hope so with a price of £1,800,000.
Find out more at the Rightmove website