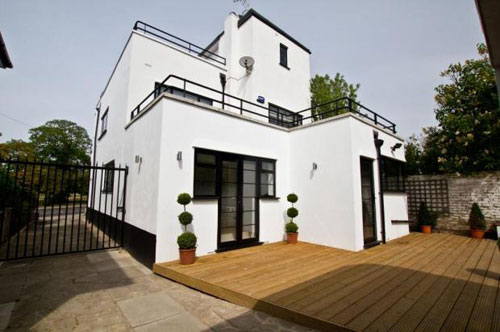 It might be a little too stylised for some, but if you want a period house that really is ready to just walk into, this five-bedroomed art deco property in Bexleyheath, Kent could be for you…at a price.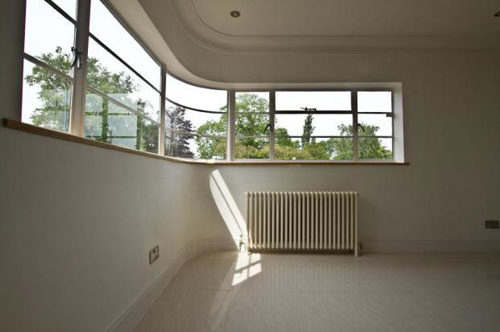 Designed by an unnamed Indian architect in the 1930s, the house has undergone extensive modernisation, which has been kind to the original design, but has also added some modern touches and functionality to the mix. Period living for those who don't want to live in the past, if you like.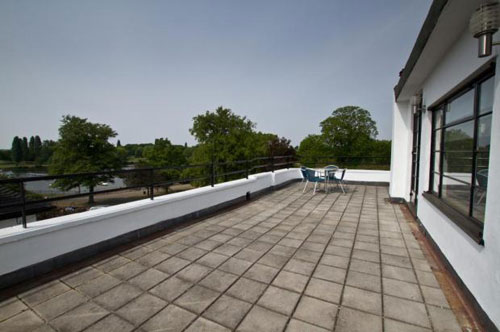 Expect porcelain flooring, oak doors, high quality bathroom fittings, LED lighting and a very modern kitchen, but with the shape very much respected and neat touches like vintage radiators installed, it's still an art deco home.
In terms of room breakdown, there's an entrance hall, ground floor toilet, dining room, lounge, breakfast room, those five bedrooms (including an observatory bedroom with roof terrace access), bathroom, second toilet, the roof terrace and an en-suite bathroom. If that's not enough, there's also a huge art deco-style garage with electric shutters and plenty of windows, plus views across a nearby lake.
Not the cheapest on the market at £950,000, but it was never going to be anything less.

Find out more at the Robinson Jackson website