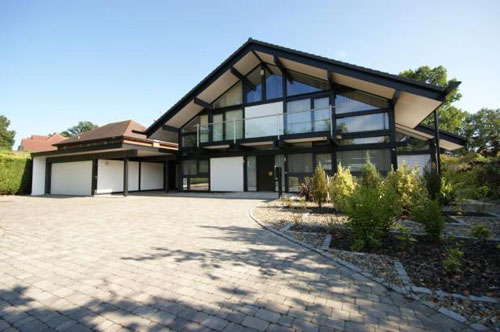 I'll be honest, I really love the Huf Haus concept. Get a team of fully-trained German workers over to knock up a modernist creation, based on your own specification, with so much precision that they know where every screw and piece of timber goes. Nothing is left to chance. That was almost certainly the case with this five-bedroomed Huf Haus in Oxshott, Surrey.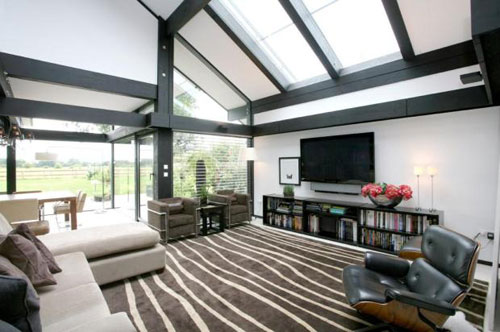 There are a few dotted around the country for sale, but none of them come cheap. Why? Well, the people who commissioned them almost certainly had to pay out big for the land, then pay out again for their bespoke home and the labour required to build it. So this isn't a cheap project – and they'll want that money back. Maybe the ones up north come cheaper (I remember one in Lytham being much cheaper a couple of years back), but in Oxshott, Surrey, that's certainly not the case.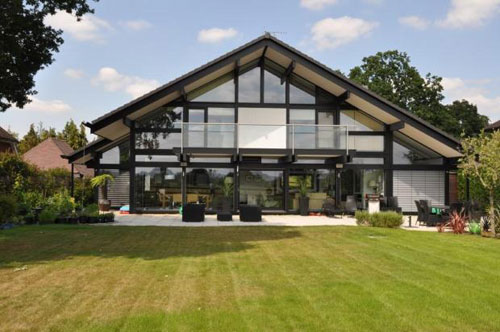 For the hefty amount of money being asked here, you get a five bedroom, four bathroom house (why do people need so many bathrooms?) with open plan living, views over greenbelt land (unless a ex-footballer builds an eco house on it to block those views out), kitchen, living, dining and family areas, a study, gallery-style landing and a double garage.
All manner of technology built in too, including a multi-room sound and vision system, iPod docking station, external speakers, CCTV, underfloor heating, controllable room-by-room…you get the idea.
As I said, none of these tend to come cheap, this one being no expcetion. £1,975,000 is the price here.
Find out more at the Boyce Thornton website