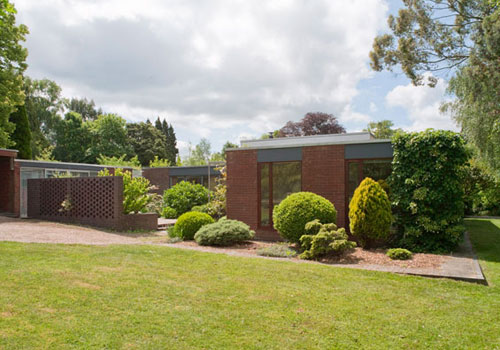 Described as 'an outstanding example of a Mid-Century Modern house', this Leonard Manasseh-designed four-bedroomed house in Hadlow Down, East Sussex is on the market and can be yours…for a price.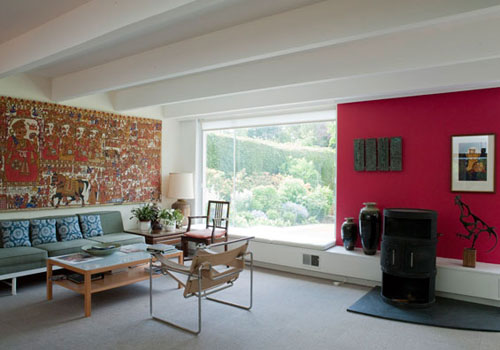 This 1966 design on a private drive in an area of outstanding natural beauty, sat in something like three acres of land. If you want some peace and quiet, you'll find it here. Manasseh created the house for a developer and his family in the grounds of a former Victorian mansion, with a design that takes advantage of the scenery around it – plenty of glass naturally.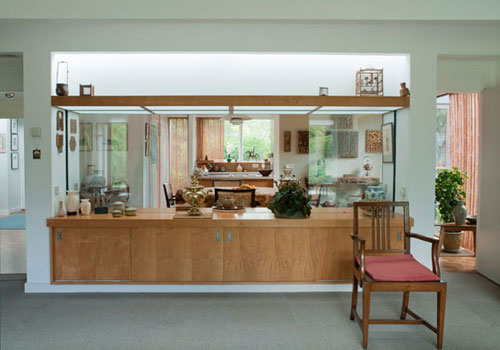 Accommodation includes four bedrooms (one with en-suite bathroom), a kitchen, dining room, living room and two bathrooms across the single level. There is also a carport, a separate studio building and a large summerhouse. Features of note include parquet hardwood flooring and extensive use of skylights, as well as some appealing gardens – large areas of lawn, two ponds, some impressive trees and 'some stunning rhododendron bushes', if that's your thing.
£825,000 is the asking price, should you be feeling flush.
Find out more at The Modern House website