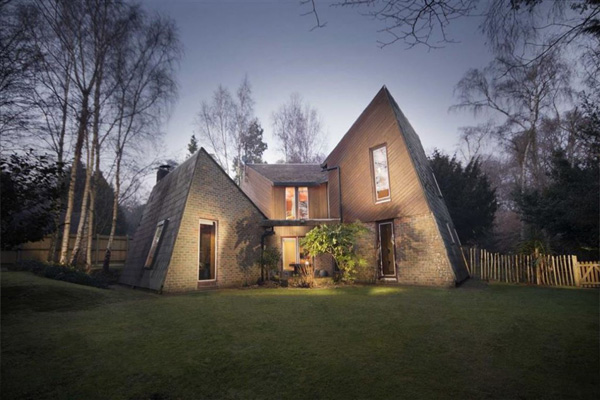 Not sure of the architect, but we love this 1980s modernist property in Pulborough, West Sussex. Thanks to both Sam and David for the tip offs.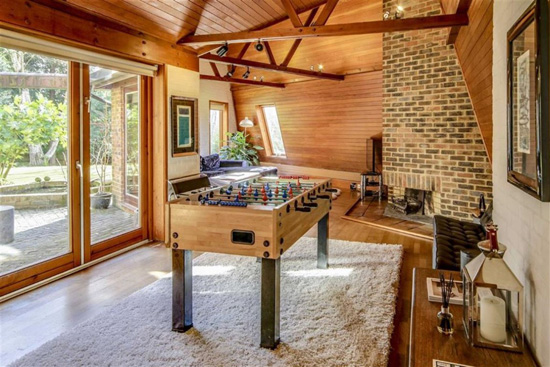 The agent has this as dating from 1985 and looking at the photos, this distinctive build certainly takes some inspiration from Scandinavian architecture / design.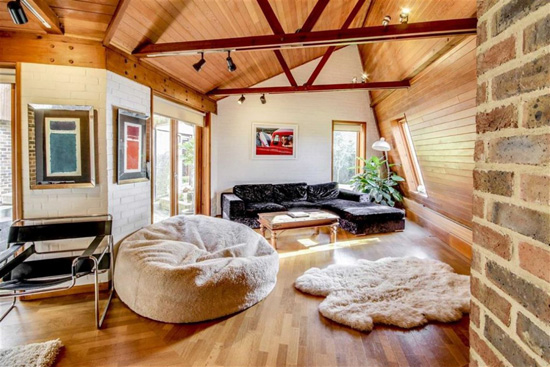 The angular frontage of this house really is something else. That's the 'wow' factor here, captured rather dramatically by the agent's camera. They obviously know a selling point when they see one.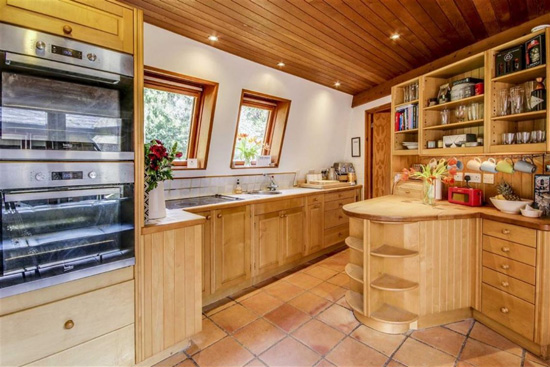 But this isn't just about the angles and the external eye candy. The interior is worth checking out too.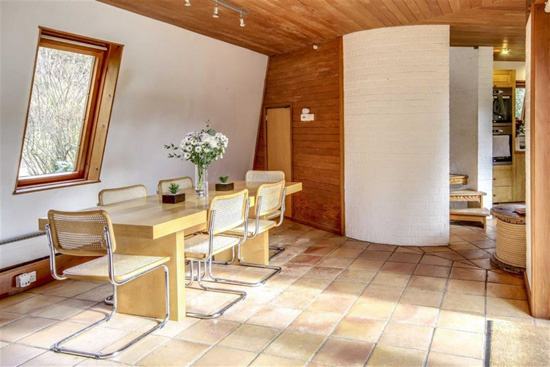 That's unusual too, described as being a 'circular design' around a central courtyard, which is access by five pairs of double opening doors.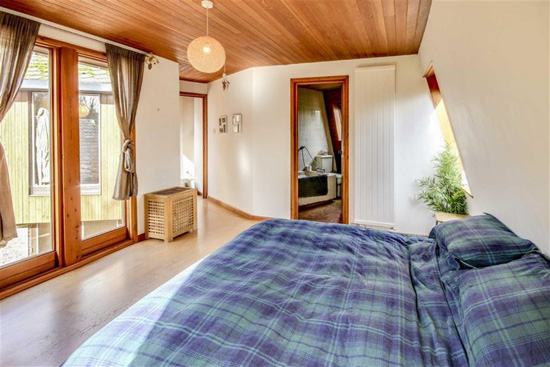 You get around 1,900 sq ft. of living space in total, much of which hasn't changed much since the house was constructed. We love the brick and cedar wood finishes, as well as those beams and of course, the vaulted ceilings.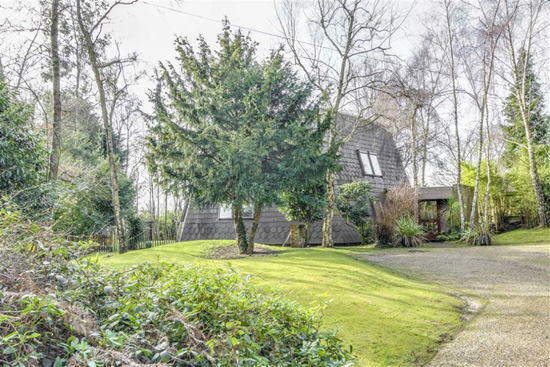 Oh yes, those angles come into play once more, making everything inside a little more interesting. Check out that brick fireplace and the spiral staircase too for even more 'wow'.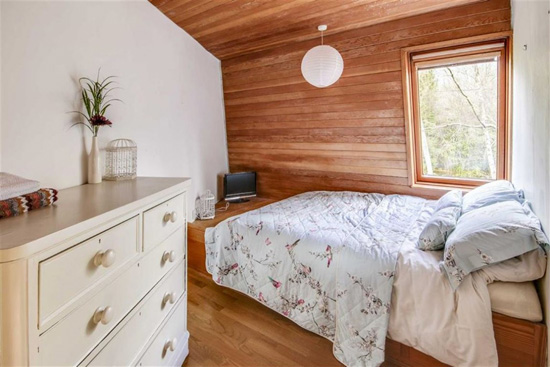 As for the breakdown of space, that unusual ground floor layout offers up a large sitting room, a dining room, the kitchen with utility, a study (possibly a bedroom) and a family room, also a possible bedroom too.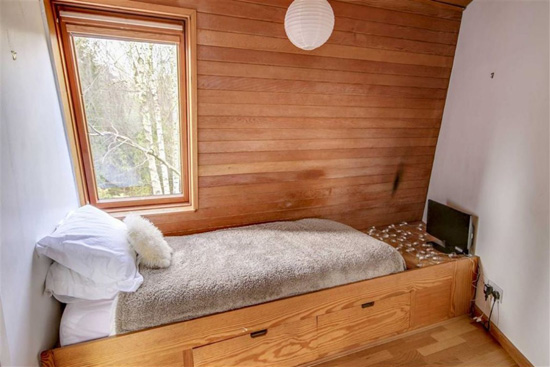 Head up the spiral staircase and you'll find three bedrooms and two bathrooms, one of which is an en-suite.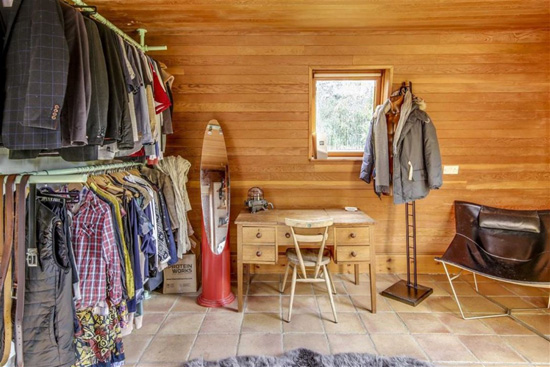 Outside is a gravelled front driveway, with brick pathways leading round the property and accessing the central courtyard. Beyond that is the main garden, which is mainly lawned with light woodland.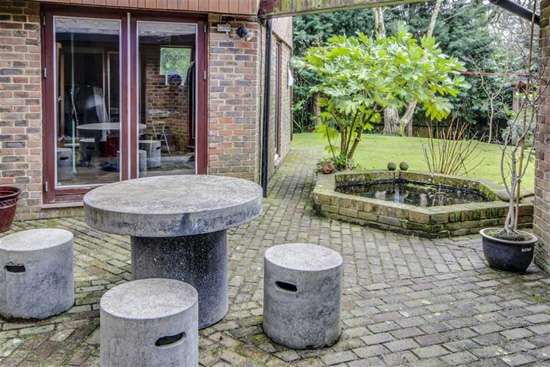 Also on the land is a timber and glass fronted studio.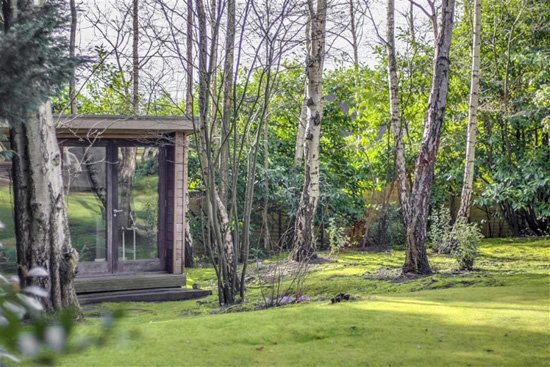 Want it? Well, there s an open day later this month. Check with the agent about that. As for price, that is on application.
Images and details courtesy of Phillip Mann. For more details and to make an enquiry, please visit the website.
Property Location