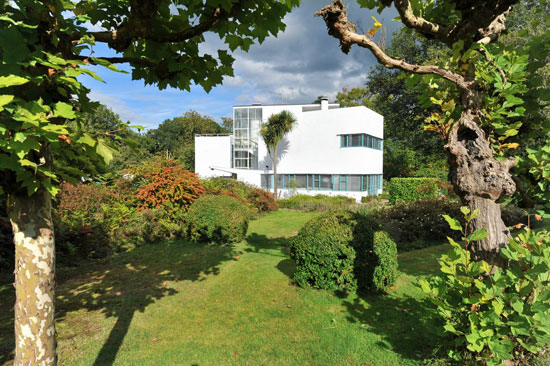 Yes, we have featured this 1930s Amyas Connell-designed modernist property in Grayswood, Surrey previously. In fact, it was last year to be precise. But we are mentioning it again becase firstly, we love it and secondly, it has recently had a significant price drop.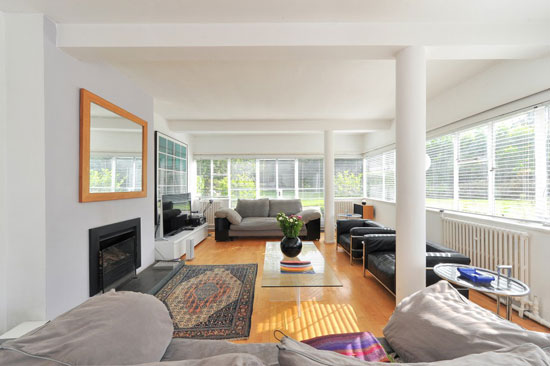 A grade II-listed property and as yo7 might recall, dating from the early 1930s and  built for accountant Sir Arthur Lowes Dickinson to a design from Amyas Connell of the architecture practice of Connell, Ward & Lucas.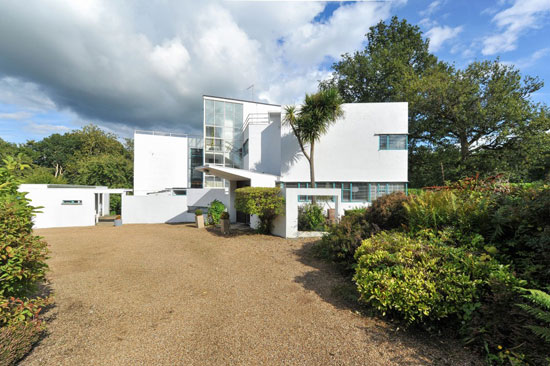 It looks striking today and probably looked even more so back then. But not quite as you see it in 2016. The house was on the receiving end of a refurbishment by Avanti Architects back in the mid-1990s. Thankfully the work they did brought the house back into the modern era without losing the character and style of the original build.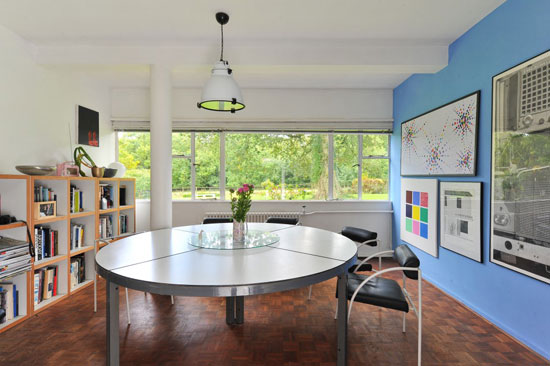 So a modernist gem of days gone by, but a house anyone could move into and call home. Good work by the people behind the renovation and the subsequent owners.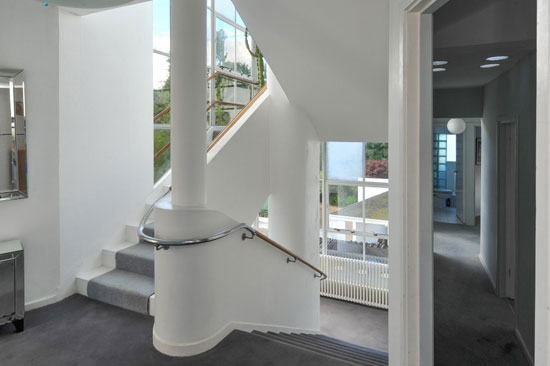 The house sits in 12 acres of land, so peace and quiet, you would think, are gauranteed. Not to mention a bit of privacy. On the ground floor is a living room with extensive glazing along two sides, which means lots of natural light. Also on the ground floor is a dining room with original sculptural fireplace, a breakfast room, a second reception room / studio, the kitchen and a study.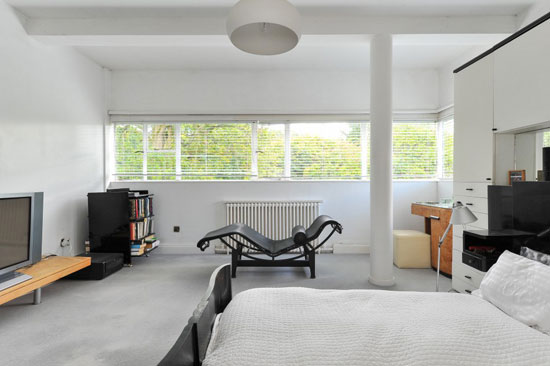 Up the feature staircase and you'll find the first floor with a master bedroom an en-suite, as well as a similar window layout as the living room. Four further bedrooms and two additional bathrooms complete the floor space.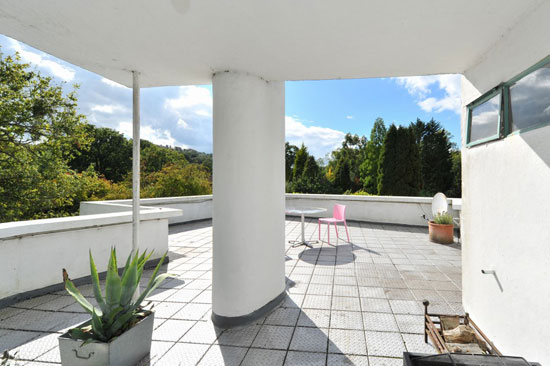 Well, not quite. The entire roof space is currently used as a roof garden and on a sunny day is likely to be the best party space around. If it's raining, you should have plenty of room inside anyway.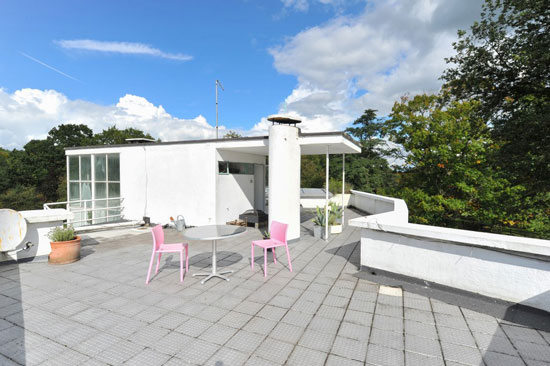 Some more space at the side of the house, courtrsy of a large garage plus office / games room while the 12 acres of land include lawns, an orchard, woodland and a large paddock.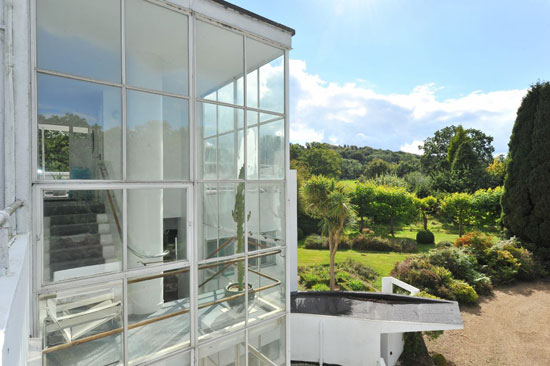 As we said, a healthy price drop for this place, but still in the realms of fantasy for most of us. The former price of £2,300,000 is now down to £1,850,000.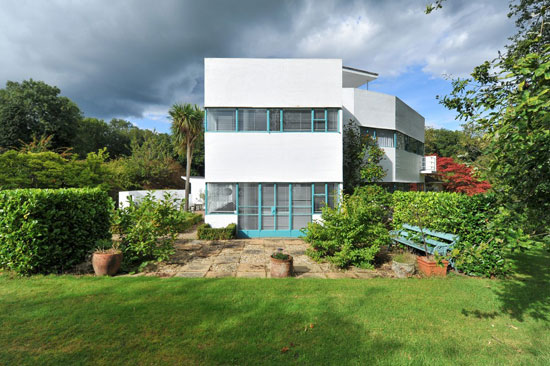 Images and details courtesy of the Modern House. For more details and to make an enquiry, please visit their website.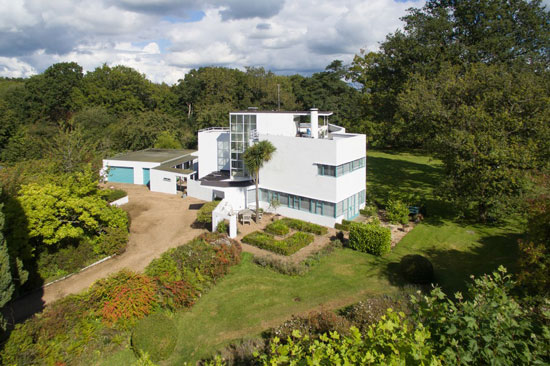 Property Location