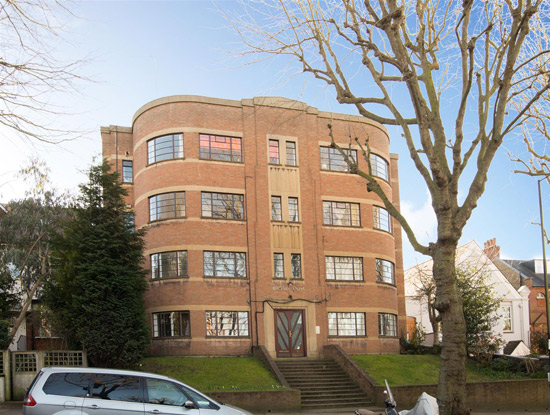 I wish we could give you more background about this building but sadly, we have drawn a blank. So lets just enjoy the frontage of the building that houses this one bedroom art deco apartment in London N6.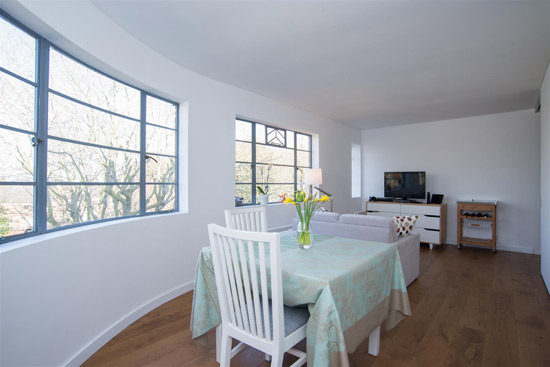 That's the selling point for us here. Broadlands is a stunning four-storey, art deco building that looks to have either been well maintained or fairly recently updated.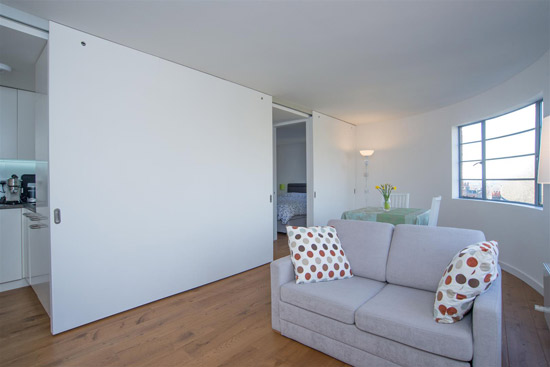 Looking at other past listings for the property, it seems likely that the building has been updating in recent years, with one previous sales listing pointing to refurbished windows and a new roof (both of which are big positives). With that in mind, this might well be a good option.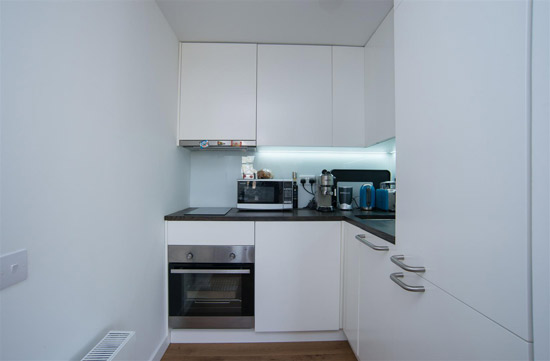 The potential downside is the interior, which, as ever, will be down to taste. The one-bedroom apartment here is pretty much completely renovated, although it does of course still offers those wonderful windows.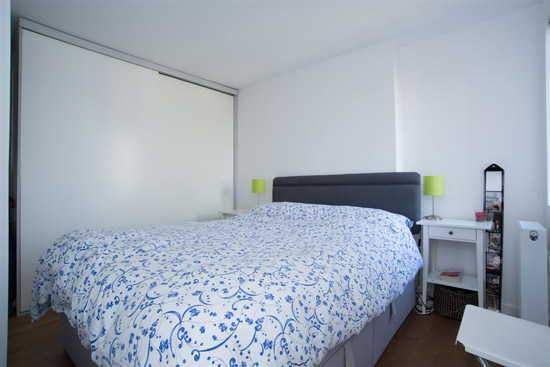 On the plus side, the high-end upgrade means insulated ceilings and acoustic floors as a bonus, but the lack of other period fittings might put some potential buyers off. As we said, down to personal taste.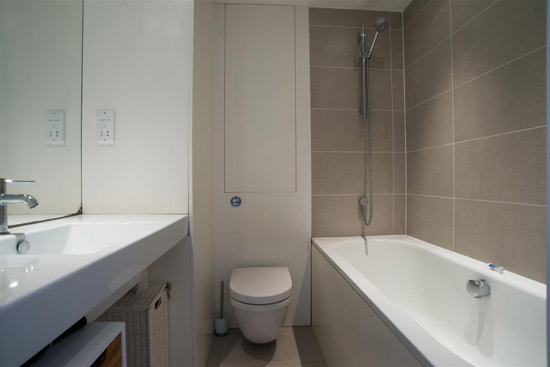 As it stands, the apartment offers a double bedroom, an east facing reception room, a recently fitted bespoke kitchen and a modern bathroom. There is also an external storage room that comes with the property.
If you like the look of the place, it is on the market for £465,000.
Images and details courtesy of Taylor Gibbs. For more details and to make an enquiry, please visit the website.
Property Location