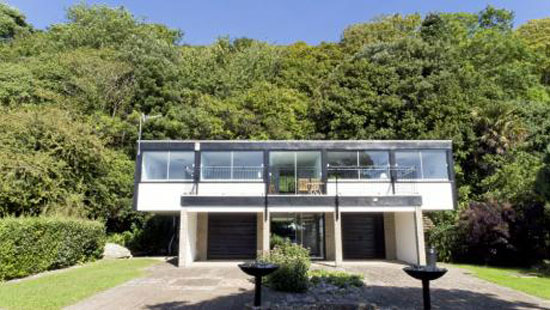 If you can't afford to buy your very own 'WowHaus', why not take a holiday in one? There are plenty around that give you that opportunity, including this 1970s Chert two-bedroom house in St Lawrence, Isle of Wight.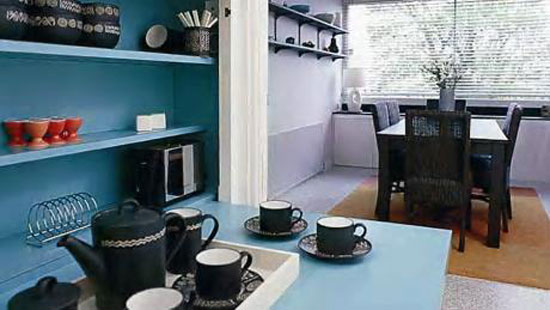 It's an interesting house, completed in 1970 and originally a retirement home for two women, who gave local architect firm Gilbert and Hobson of Ventnor detailed instructions as to the kind of place they wanted. It was bequeathed to the National Trust when both women died in the 1990s and is now offered as a holiday 'cottage' within the quiet residential area of St Lawrence, which has some great sea views.
But obviously, the renovated Chert is no cottage, neither in build or fittings. Most of the original features and fixtures are still here, along with some original furniture, although most is reproduction, in keeping with the era.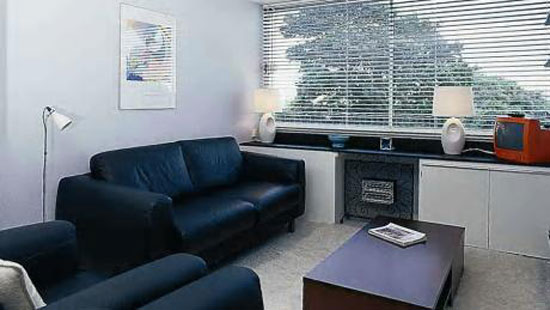 In terms of layout, Chert offers those sea views from the expansive first floor windows and large balcony. Below that is the entrance hall with utility room and spiral staircase. Go up that and you'll find the kitchen/dining/sitting room, two bedrooms (1 double with 5′ bed and 1 twin), a bright orange bathroom adjacent to the  double bedroom and a shower room adjacent to the twin bedroom. There's also a central hallway with access to large balcony.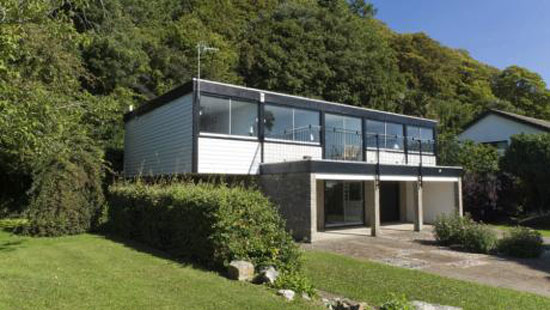 Note that the steep metal spiral staircase and uncovered garden pond might not be ideal for some people (small children, for example). But if that doesn't affect you, Chert is available to rent now, but you'll be looking at around £800 for a week in summer – and many weeks are already booked up.

Find out more at the National Trust website